OIF Webinar hosted by Lightwave 
This event was originally broadcast on October 14, 2020 and is now available for on demand viewing.
This free webinar, open to the public, features talks and discussion from end-users, equipment developers and component vendors.
Overview: Co-packaging of optics with ASICs has generated a lot of interest in the industry.  This webinar reviews co-packaged optics as well as the conventional alternatives and highlight applications where co-packaged optics can deliver unique benefits.
Hear from end-users, equipment developers, and component vendors as they discuss co-packaged optics.
Pluggable modules, board mounted optics, and co-packaged optics comparisons
Applications which drive the need for co-packaged optics
Considerations for realizing co-packaged optics
Steps to industry standardization
Click HERE for on demand viewing .
---
Agenda
Welcome & Intro – Stephen Hardy, Lightwave and Nathan Tracy, TE Connectivity and OIF President
Optical Transceivers, Pros & Cons – Mark Nowell, Cisco
Co-Packaged Optics – Rob Stone, Facebook
Co-Packaged Optics – Ram Huggahalli, Microsoft
Dense Optical Form Factors – Jeffery Maki, Juniper Networks and OIF Board Member and Physical Layer User Group Working Group Chair
Optical Connectivity – Tiger Ninomiya, Senko Advanced Components, Inc.
Laser Sources – Richard Jones, Intel
Standardization – Jeff Hutchins, Ranovus
Q & A – Stephen Hardy and Nathan Tracy
---
Presenters
Ram Huggahalli, Microsoft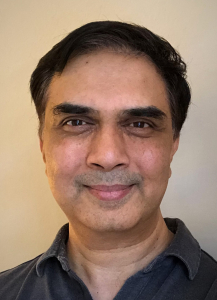 Ram Huggahalli is a Principal Hardware Engineer at Microsoft's Azure Hardware Systems and Infrastructure group. He is based in Redmond, Washington with focus areas in large scale network architectures, platform I/O interconnects and optical technologies. Prior to Microsoft, Ram has been with Intel Corporation for 25 years contributing to memory and I/O subsystems, Exascale-class interconnect directions and at-scale modeling methodologies. Ram has MS degrees in Electrical Engineering and Engineering Management from Missouri University of Science and Technology.
---
Jeff Hutchins, Ranovus, OIF Member and Webinar Coordinator
Jeff Hutchins is a director in the CTO Office at RANOVUS, a company focused on next-generation optical interconnect solutions utilizing silicon photonics. He is currently a board member at the Consortium of On-Board Optics and a previous board member at the OIF. He was the author and editor of multiple standards documents including: several of the OIF's Telecom Tunable Laser Agreements (ITLA), COBO's on-board-optics specification, and was a key driving force behind the OIF's effort on 100G Long Haul Coherent projects. He previously held a variety of positions at Cisco, CoreOptics, Intel, iolon, HP, and Agilent, and holds BSEE and MSEE degrees from Stanford University.
---
Richard Jones, Intel
Richard Jones is a Senior Principal Engineer and leads the Laser Development team in Intel's Silicon Photonic Product Division. He has been developing Silicon Photonics technology for the last 19 years with most of his work focused on the heterogeneous integration of InP devices with Silicon Photonics, leading to the qualification and commercialization of Intel's hybrid laser technology. Richard has over 190 Journal and conference publications to his name; and holds more than 20 patents. He received a PhD in Physics from Imperial College London in 1998.
---
Jeffery Maki, Juniper Networks, OIF Physical Layer User Group Working Group Chair
Dr. Jeffery Maki is a Distinguished Engineer II at Juniper Networks working on cloud optics. For OIF, he is a member of the board of directors, Physical Layer User Group Working Group Chair and technical voter for Juniper Networks. He is a member of the board of directors of the Ethernet Alliance as Treasurer and an IEEE 802.3 Ethernet voter. For the Consortium for On-Board Optics (COBO), he is a member of the board of directors as VP and Treasurer and Data Center Networking working group chair. He is co-chair of the 100G Lambda MSA and a founding member of the QSFP-DD800, QSFP-DD, OSFP, SFP-DD, Open-Eye and OpenZR+ MSAs. He is an OSA and IEEE member. He has a Ph.D. in Optics from The Institute of Optics, University of Rochester, Rochester, New York.
---
Tiger Ninomiya, Senko Advanced Components
Tiger Ninomiya graduated with his Master's Degree in International Communication from Aoyama Gakuin University in 2012 and joined SENKO Advanced Components. He was transferred to the Fiber Optics Division as a sales representative in Tokyo office in 2013. In 2016, Tiger was transferred to SENKO's Business Development Division in Massachusetts. Tiger is currently a Senior Technologist in Technology & Innovation division, and representing SENKO in the MSA and Consortiums for the development of QSFP-DD, OSFP, SFP-DD and COBO. He is also the product line manager for the CS® connector and continuously innovating new products to further develop data center connectivity technology.
---
Mark Nowell, Cisco
Mark Nowell is a Cisco Fellow in Cisco's Intent-Based Networking Group. His focus is on next generation interconnect technology innovation to meet Cisco's needs. Mark is also active within the industry standards and forums and has chaired multiple IEEE 802.3 Ethernet projects. He represents Cisco on various industry alliances and Consortium. Mark also chairs a number of industry MSA (Multi-source Agreement) groups focusing on next generation optical module form factors (QSFP-DD, QSFP-DD800) and optical interface signaling technology (100G Lambda MSA, 400G BiDi). Mark earned his B.Sc. and M.Sc. degrees at Queen's University in Kingston, Canada, and his Ph.D. at Cambridge University in Cambridge, UK.
---
Rob Stone, Facebook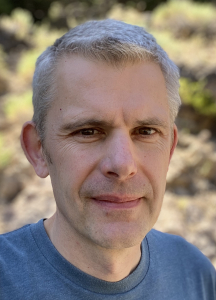 Rob Stone currently holds the role of Technical Sourcing Manager at Facebook, focusing on next generation high speed interconnects. Prior to Facebook, Rob was a distinguished engineer at Broadcom within the switch architecture team, where he was responsible for switch IO ecosystem and system design, actively representing Broadcom in a number of industry groups including IEEE as well as MSA and industry organizations. He has over 20 years of industry experience bringing communications technologies to market and has held both technical and managerial positions at Broadcom, Intel, Infinera, Emcore, Skorpios Technologies, and Bandwidth 9. Rob holds a D.Phil. in Physics from The University of Oxford.
---
Nathan Tracy, TE Connectivity, OIF President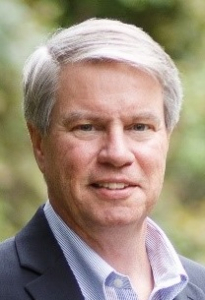 Nathan Tracy currently serves as OIF's president and member of the board of directors. During the past nine years he has also served OIF as VP of marketing, technical committee chair and technical committee vice chair. As a technologist on the system architecture team and manager of industry standards for the Data and Devices business unit at TE Connectivity (TE), Nathan is responsible for driving standards activities and working with key customers to enable new system architectures. Nathan has more than 30 years of experience in technology development, marketing and business development for TE in areas including RF/microwave, and high-speed signaling technology for the networking, telecom, wireless, automotive and defense markets. Nathan is also an active member of other industry standards and associations. Currently he serves the Ethernet Alliance as a member of the board, and he is a regular attendee and contributor to IEEE 802.3 and COBO. Additionally, he is active in a number of industry MSAs and forums where he has held leadership roles. Nathan earned his Bachelor of Science Electrical Engineering Technology degree from the University of Massachusetts, Dartmouth.
---
Press Release
OIF to Lead "Co-Packaged Optics – Why, What and How" Live Webinar Event; Industry Experts to Provide Perspectives on Co-Packaged Optics Challenges and Opportunities – September 21, 2020
---