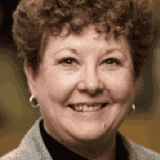 News Analysis
Carol Wilson, Editor-at-large
11/20/2014
After successfully demonstrating Global Transport SDN, the Optical Internetworking Forum is starting an effort to develop implementation agreements for the interfaces used in that demo to link applications to an SDN controller. The move will address issues revealed in the demo about gaps in definitions for how user applications interact with the underlying transport network resources. (See OIF Launches SDN Implementation Project.)
The Optical Internetworking Forum (OIF) , which did the demo jointly with the Open Networking Foundation , is planning to develop these agreements for the two application programming interfaces (APIs) that were used in the demo — for service request and topology — as well as for path computation and link resource manager interfaces that the group has already identified in its SDN Framework. (See SDN Tests Go Swimmingly, Says OIF and OIF, ONF List Vendors in Transport SDN Demo.)
The implementation agreements are essentially agreements among multiple industry players on how something is done, in advance of standards development, says Jonathan Sadler, the Coriant exec who is OIF technical committee vice chair. The OIF's SDN Framework has been in process since 2013 and a number of APIs have been identified in that work that need to be addressed. The two that were part of the demo — service request and topology — were given early importance but others will also be needed as SDN Global Transport is pushed toward commercial availability, he notes.In particular, implementation agreements will enable a common Service API to enable deployment across OpenFlow and non OpenFlow-based networking environments.
"The implementation agreement includes how to use REST and JSON — two specific technologies in Web 2.0 space — to convey the info needed for SDN in the transport environment" to set up services, Sadler says.
The goal is to have one approach and one programming language for the way applications talk to the network and request resources, he adds. Today, applications have multiple ways of talking to the network and requesting resources. A common approach will simplify the communications between applications, an SDN controller and the underlying network resources.
Ultimately, that will allow application developers to write one version and use it across multiple networks and different types of vendor equipment and controllers, which in turn will help drive broader application development.
— Carol Wilson, Editor-at-Large, Light Reading
https://www.oiforum.com/wp-content/uploads/OIF_Logo_Color-300x161.png
0
0
Leah Wilkinson
https://www.oiforum.com/wp-content/uploads/OIF_Logo_Color-300x161.png
Leah Wilkinson
2015-02-06 16:38:30
2019-01-26 22:33:38
OIF Advancing Transport SDN Agreements