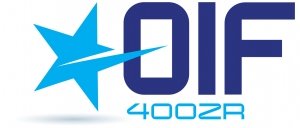 This project will develop an implementation agreement for 400G ZR and short-reach DWDM multi-vendor interoperability.  It is relevant for router-to-router interconnect use cases and is targeted at (passive) single channel and amplified DWDM applications with distances up to 120 km. This project should ensure a cost-effective and long-term relevant implementation using single-carrier 400G, coherent detection and advanced DSP/FEC algorithms.
---
Press Release
---
Demo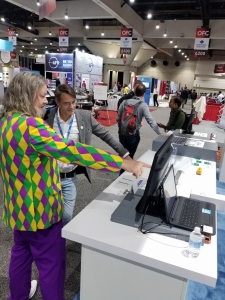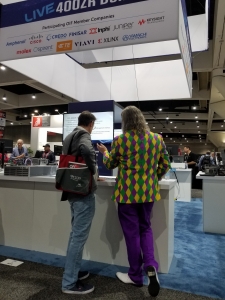 ---
Upcoming Speaking
NGON & DCI World 2019 – May 21, 2019 at 8:00am
The Optical Masterclass Series – Optical Internetworking Forum (OIF) Panelists: Dave Brown, Nokia and OIF Director of Communications and Karl Gass, OIF Physical & Link Layer Working Group Vice Chair, Optical
---
Past Speaking
OFC 2019 – March 7, 2019 at 10:15am
OIF Panel on Showfloor: "400ZR Specification Update"
Moderator: Karl Gass, OIF PLL WG Vice Chair, Optical
Panelists: Josef Berger, Inphi; Mark Filer, Microsoft; Mark Stiller, NeoPhotonics; Marcus Weber, Acacia Communications
OFC 2018
---
For more information, contact Karl Gass, Physical and Link Layer Working Group, Optical Vice Chair at iamthedonutking@mac.com.
For information on other OIF current projects, please see OIF Current Work
For public OIF Implementation Agreements, please see Implementation Agreements (IAs)